How To Play
Premier Laser
Premier Laser Tag is spread on an area of 3200 sq. ft. Within the play area, you will and a Multilevel LaserTron Arena which can support a maximum of 24 players at a time.
The Arena is designed to divide the players into two team zones, each of which can support 12 players. The Green Team and Red Team will get a chance to have all the fun of Laser Tag in the world within a thrilling Arena!
At Premier Laser Tag's Multilevel LaserTron, the fun never seems to end because we feature 9 different customizable game modes, so you can be sure there will be fun for everyone. Try all 9 custom modes and experience life in its entire thrill.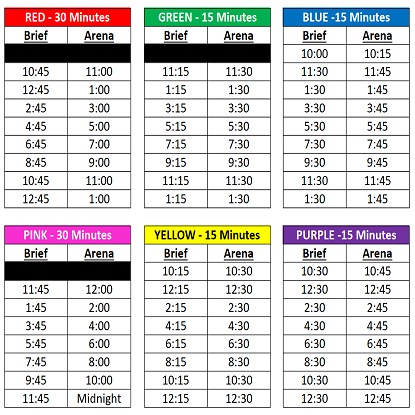 Rules
The player MUST:
Be 42 inches to play
Be able to walk always
Keep 5 feet distance from others
Return to charge after activation
Obey the referees
Have fun and enjoy your time at Premier Laser Tag!
The player shall NOT:
Climb in any way
Lie down mid-game
Shield sensors
Speak vulgar language
Wear sandals with no backs
So, gear up and step into an arena of never-ending fun!
Enhance your LaserTron Experience!
Set Up your LaserTron Profile at our kiosks using our Acadiana Action Alley Cards.
From here, you will be able to set your own codename, take a picture, and check your stats online!
Follow the link below to check your stats!
Click to set up LaserTron Profile